Recently I saw very nice IDE, designed for the HTML5 in the beta stage.
You can work with vector graphics, timeline-based animations, and more.
It's a Radi!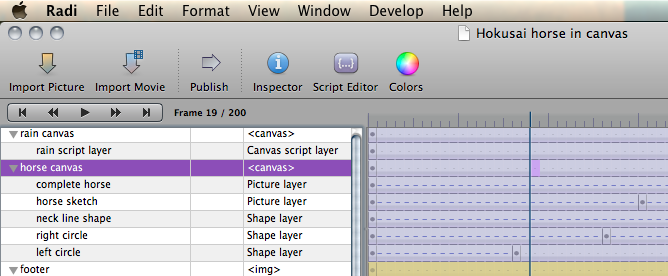 Check out some examples:
canvas
video
Found a typo? Please, highlight it and press Shift + Enter or click here to inform me!